Puns of Anarchy, which in its own words is An Outrageous Pun-Making Party Game, has been created by two pun lovers Evan and Josh. They say that punning is a way of life and their game is a must-try for any pun-lovers. It has reached the pledged of US$ 10,000 goal on KickStarter.
I love how they've created a fun board game full of rapid-fire pun-making. You can write on cards where are prewritten jokes about bands, movies, and famous things. Now it is fully funded and we expect it to be released soon. Goold luck guys.
We did it! Puns of Anarchy is fully funded! …
To celebrate, here are some puns about old people (sorry, Grandma).

Evan Katz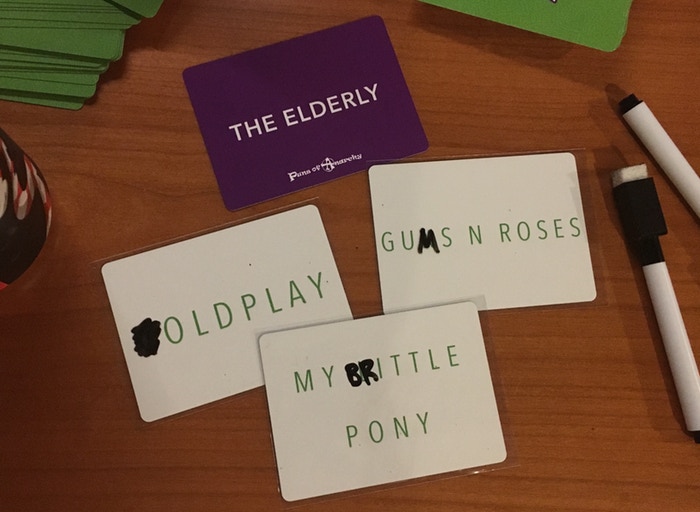 Recent Posts
link to Fish Puns - The Best 53 Puns
Dive into a Sea of Smiles: The Wonders of Fish Puns Hello everyone! Are you ready to dive into the deep waters of humor with a current of giggles? Get ready, put on your imaginary snorkeling gears...
link to Meow puns - The Best 46 Puns
Having a Purr-fectly Amusing Time with Meow Puns Hello, Furriends! Are you ready to tumble into the fun and fluffy world of cat puns? We all know that cats are cute, adorable, and a fur-ever...